A perfect gift for Valentine's Day ❤️, Birthdays, Christmas, Mother's Day, Anniversaries, Baby Showers, Gender Reveal, Proposals, Weddings, or any occasion that warrants such a unique and precious gift. ❤️‍🔥
✨It will Last for Years To Come: The ideal gift for that special someone that will be treasured for years to come. "This precious gift is sure to be cherished by your loved one for years to come."
Handcrafted: 100% hand-crafted with attention to detail, and built to last. The teddy is made of high quality roses.
Customized To Your Perfection: Beautifully presented on a window display, this bear looks like it was just plucked from the shops of Paris
Personalized Notes: You can add Complimentary personalized notes or a special message 😍 to the bear for that extra personal touch.
100% Satisfaction Guarantee
Order Processed Within 24 Hours
You are supporting a small business!
DON'T Miss it - Order your Rose Bear today 🥳
Share
View full details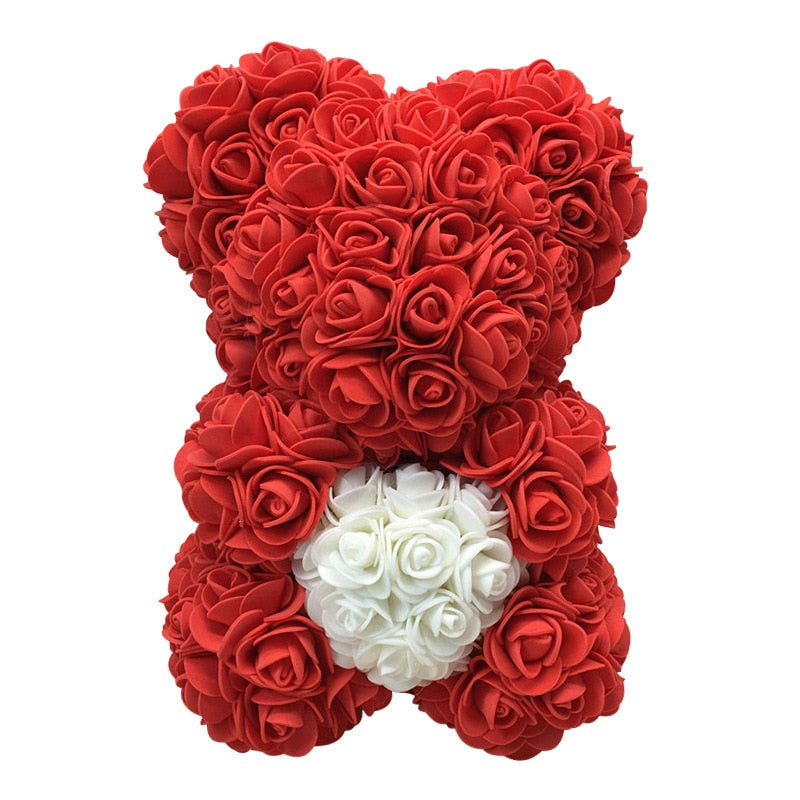 ×
Wonderful, would be due to arrive the 23 June, but arrived on 6 July. But the teddy bear match the description, it is wonderful, and it is also arrived with a glue and two roses, in case those attached you should disconnect